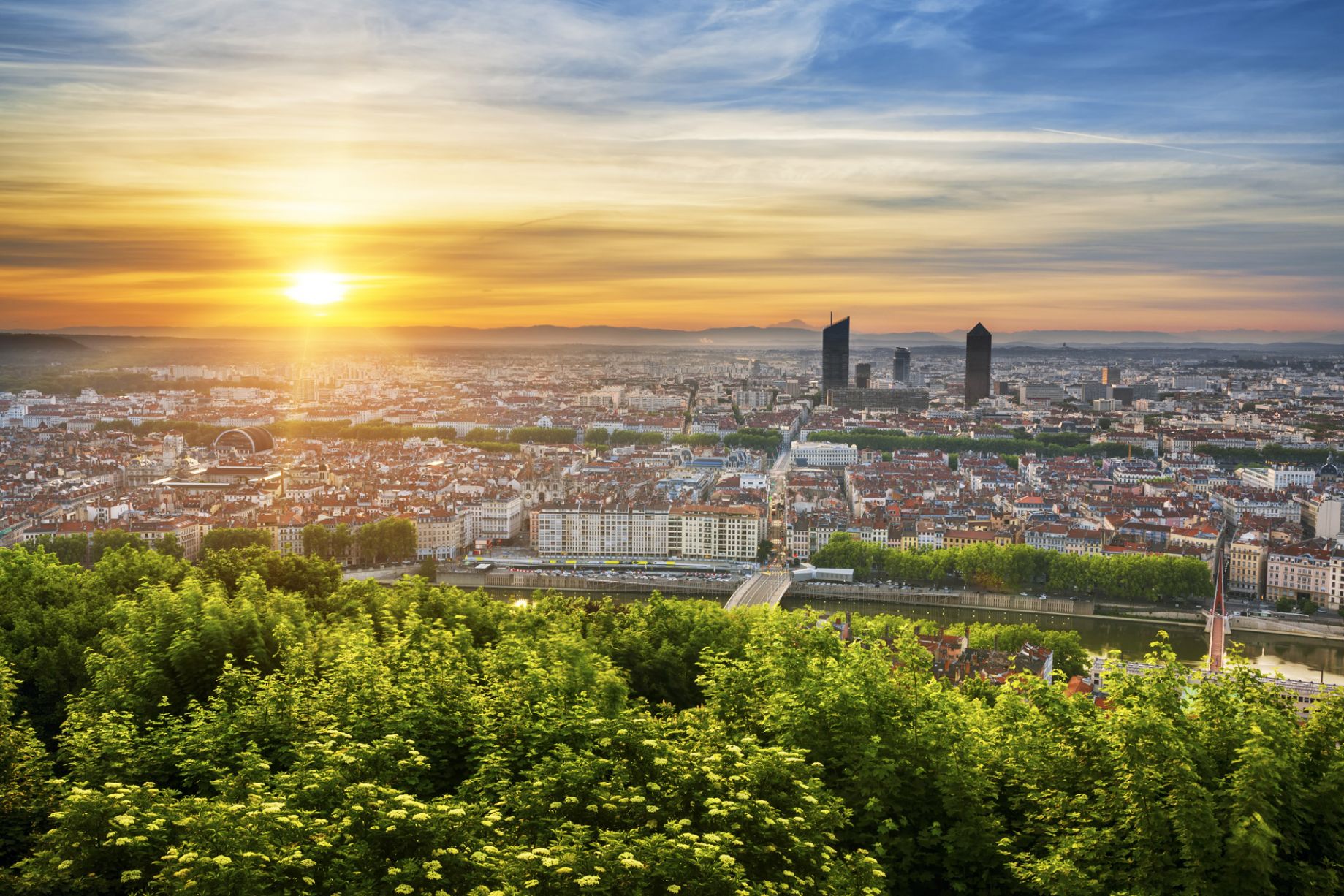 Lyon, 'European Capital of Smart Tourism' 2019
Lyon was recently awarded the title 'European Capital of Smart Tourism', along with Helsinki.
For a number of years, Greater Lyon and OnlyLyon Tourism and Conventions have worked to develop responsible tourism and a range of activities that are adapted and accessible for all, with respect for the balance and well-being of the city and its residents. With this title, the European Union rewards Lyon for its initiatives and engagement. Celebrations will begin on the 13th of February 2019, with the installation of a sculpture representing the title at the Musée des Confluences.
What is a smart destination?
According to the European Commission, a 'smart destination' meets the following requirements:
- It deploys innovative, smart and global solutions in the area of tourism;
- It uses its territorial, social and human capital to encourage growth in its tourism industry, increase prosperity in its city and improve the quality of life of its residents;
- It provides an enriched and personalised tourism experience, by adding value to local assets, while respecting and involving local communities;
- It facilitates access to tourism products and services through new technologies, service interoperability and interconnectivity.
Lyon performed particularly well in four areas
Accessibility
Lyon has excellent transport links with major European cities, including air, rail, road and river transport, and even cycle paths (with the ViaRhôna in particular).
Environmentally friendly and responsible transport is promoted in the city. This includes the Vélo'v bike rental system, car sharing, e-scooters, and the Vaporetto river shuttle.
Winner of the European Commission's Access City Award in 2018, Greater Lyon strives to make the destination accessible for all and remove obstacles to mobility. OnlyLyon Tourism has established a partnership with the startup Mobee Travel to highlight and promote l'accessibility for disabled people in Lyon's establishments: more than 30 hotels and restaurants have already been listed.
Lyon has also designed a handy and effective product: the LyonCityCard. It offers access to 23 museums, public transport, a guided tour and various discounts, all at a very reasonable price, helping Lyon further establish itself as a destination that serves all visitors.
Connectivity
When they are used effectively, new technologies make life easier and improve the experience of visitors and residents. The Tourist Office's websites: Lyon-France, Visiter Lyon, Lyoncitycard and the application 'Traboules' make it easier to explore Lyon.
With the development of OnlyLyon Expérience, a destination CRM system that is unique in Europe, visitors to Lyon will benefit from personalised advice on their smartphones before, during and after their stay in the city. Combined with OLTC's thorough knowledge of the local area, visitors to Lyon will enjoy a unique stay!
Through its presence on social networks and regular newsletters, information is distributed to a wide audience.
Promoted by the City of Lyon, the "Lyon, Ville équitable et durable" quality label encourages responsible development and consumption. Currently, more than 240 companies, businesses, artisans, venues and events are committed to the scheme and certified.
Responsible development
The organisers of the Fête des Lumières (Festival of Lights), and numerous other festivals, are committed to improving their eco-responsibility. For example, the energy consumption of the Fête des Lumières is estimated to be comparable to that of a household (water, electricity, heating) living in a 120m² apartment.
The banks of the rivers Rhône and Saône combine spaces for leisure and walking, and contribute to the greening of the city, stretching from the Tête d'Or Park to the Confluence, a redeveloped eco-responsible district.
Lyon offers a wealth of activities, restaurants and cultural events, which the Tourist Office highlights with its listing of what's on Mon Weekend à Lyon, to encourage Lyon's residents to consume local.
In addition, the recruitment of Lyon City Helpers is aimed at promoting the city's tourism and leisure offering, and improving the welcome given to visitors.
Lastly, Lyon is committed to sustainable development, working to achieve economic and socio-cultural growth in a balanced way, while taking care to preserve and promote the environment and natural resources.
Culture, creativity and respect for heritage
Lyon cultivates its typically French art of living. With a rich architectural and cultural heritage, the city pursues a dynamic policy to make it flourish, endure and reach future generations. For nearly 30 years, the 'Convention Traboule' has made it possible to access this exceptional heritage, while guaranteeing cleanliness and tranquillity for property owners and tenants.
Other examples include the 'Murs Peints' (painted walls) that decorate façades with works of art, often featuring references to the city, and of course Lyon's more than 20 museums, numerous festivals, concerts, and countless cultural venues and 'cafés-théâtres' dotted throughout the urban area!

In addition to its architectural and cultural heritage, the city has earned a reputation as France's capital of gastronomy. The quality label 'Les Bouchons Lyonnais' and 'Les Toques Blanches Lyonnaises' guarantee the authenticity, quality and sustainability of Lyon's traditional 'bouchon' restaurants and specialities.
The website C'est Lyon qui Régale shares Lyon's many food-related events with food lovers everywhere. Also, the future Cité Internationale de la Gastronomie (International City of Gastronomy) will be opening in Lyon this autumn!
Which cities were eligible for the title 'European Capital of Smart Tourism'?
In order to be in the running, cities had to demonstrate that they had achieved remarkable performance levels as tourist destinations, by introducing innovative and smart solutions in the competition's four categories: accessibility, sustainability, digitisation, and cultural heritage and creativity. They also had to convince the European jury that they were able to serve as models for other cities starting out in responsible tourism. 38 cities with more than 100,000 inhabitants were in the running.
What benefits does the title bring?
The rewards for Helsinki and Lyon include promotional videos, promotion during European Tourism Day and giant sculptures placed in iconic places in the two winning cities (in Lyon's case, in front of the Musée des Confluences). To celebrate their victory, Helsinki and Lyon have prepared a programme of activities for 2019. Representatives of Lyon will also travel around the world in 2019 to promote Lyon's Smart Tourism assets, with professional conferences, shows and more. They will be attending ITB Berlin and the ECM conference in Ljubljana.
Everybody says smart in Lyon!