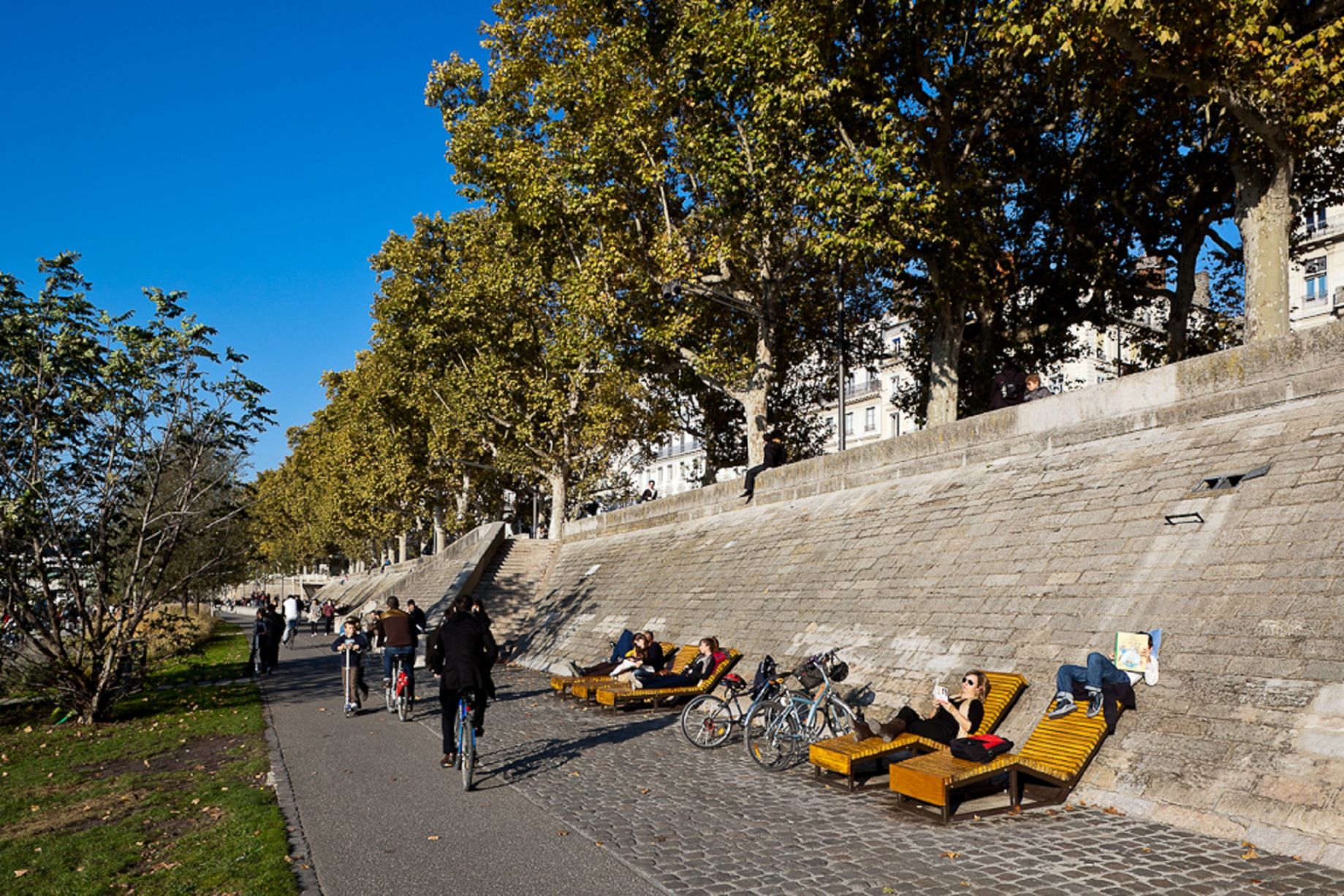 Limit or offset your trip's footprint
And enjoy Lyon in a responsible manner!
While travelling and discovery is for many a great passion, the environmental, economic and societal emergencies that we face can no longer be ignored. As such, you are undoubtedly looking for solutions to limit your impact while travelling, something you may already be doing in your daily life.
We'll be frank – offsetting is not the ideal solution, but it does have its value when seen as part of a more global approach to mitigate the actions that we cannot avoid! You get the idea; we don't expect you to travel from Japan to Lyon by train, or to cycle for miles if you are not passionate about it, but rather to ask yourself whether there is a less impactful alternative to make your way to Lyon.
Here are some tips on how to limit your footprint while enjoying Lyon to the fullest!
You arrive in Lyon, the atmosphere is friendly and the sun is shining! There's no time to lose; you want to drop off your luggage as quickly as possible. Make the most of the city's public transport to easily get to where you are staying.
Once you have dropped off your stuff, the city is yours to discover! Lyon is a moderately-sized city and very easy to visit on foot, which will allow you to take the time to enjoy its different neighbourhoods. If you get tired, everything is easily accessible thanks to low-impact transport.
Enjoy a gourmet break in one of the many restaurants, markets or food courts throughout the city. Need inspiration? Have a look at the list of locavore restaurants offering authentic products from the region!
And, before you know it, you're already participating in more responsible tourism!
Evaluate your impact
The transport is the largest source of greenhouse gas emissions in the tourism sector. There are many tools available to help you estimating your carbon footprint:
Ideas to offset your stay
If you aren't quite sure where to start, here are a few ideas of initiatives that will help you:
Volunteer at one of Lyon's associations. Not only are you doing a kind action but you are contributing to local improvements – now that's some responsible tourism! Zéro Déchet Lyon (Zero waste Lyon), NETTOYONS LYON, as well as Randossage invite you take part in waste collections. If you just don't have enough time, you can also donate to the cause! You can support Recup & Gamelles and their solidarity meals.
Take part in cultural, leisure or sporting activities! On Lyon Solidaire's website, you can select, by category or by neighbourhood, the projects and initiatives carried out by the associations, businesses or institutions that interest you. By participating, you can combine the pleasure of travelling while upholding your commitment to the city of Lyon!
Protect, restore and create forests! Forestry specialist Reforest'Action offers a unique crowd planting model. Sounds cliché? Thanks to their efforts, more than 12 million trees have already been financed in 35 countries alongside the commitment of 2,500 companies and 235,000 citizens. Changed your mind? With their carbon footprint calculation system, the number of trees you should plant is suggested. This is a great way for you to play your part in the ecological transition and in a collective effort.
We wish a warm welcome to all and we hope you enjoy your stay in Lyon!